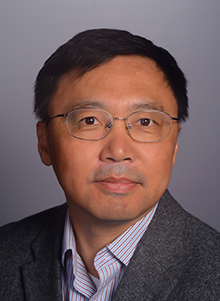 Ming Zhao, PhD
SBIR Development Center
National Cancer Institute
Dr. Ming Zhao is a Program Director at the National Cancer Institute's Small Business Innovation Research (SBIR) Development Center. In this role, Dr. Zhao develops and manages SBIR/STTR programs and contracts focused on cancer therapeutics, molecular diagnostics, medical imaging, radiotherapy, AI-aided technology development and global health. In addition, Dr. Zhao also takes part in various initiative including the NCI Investor Forum, Applicant Assistant Program, workshops, and targeted funding announcements (e.g., Cancer Prevention, Diagnosis, and Treatment Technologies for Low-Resource Settings).
Prior to joining the SBIR Development Center, Dr. Zhao is a Program Director in the Center to Reduce Cancer Health Disparities (CRCHD) at the NCI. In this role, Dr. Zhao developed and managed programs that address the social, behavioral, and biological factors related to cancer disparities.  He oversees programs such as Community Networks Program Centers (CNPC), Geographical Management of Cancer Health Disparities Program (GMaP).
Dr. Zhao also had experience working in both biotech and pharmaceutical companies. He worked as a senior scientist at the GE Global Research Center and as a scientist at Pfizer. During his tenure in industry, he had broad R&D experience in drug development, molecular diagnostics, medical imaging, and computational biology in various disease areas including cancer, diabetes, obesity, and central nervous system diseases.
Dr. Zhao received his Ph.D. in molecular biology and biochemistry from the Department of Biological Sciences, Wayne State University. He carried out postdoctoral research at both the University of Michigan Medical School and Wayne State University. Dr. Zhao has authored/co-authored over fifty scientific publications and industrial/technical reports.  He has also filed/published eight patents.